After continually hearing customers frustrations with the quality of product and service available from larger, well known kitchen suppliers but finding independent showrooms sometimes unapproachable and not as competitively priced, we decided that we had the perfect solution – we bring the showroom to you! Without the traditional showroom overheads we are therefore able to deliver much more competitively priced kitchens, Saving you money! With Polished Kitchen Designs you will get all the design experience, service, samples, installation and project management that you would expect from an independent kitchen showroom without paying these prices.
What sets us apart from other kitchen designers and studios is that we don't hide your design fees in the mark up of the kitchen, we charge a small fee for our time and expertise, as on average we spend at least 10-15 hours working on a design concept. Our clients get a personalised experience, with us there throughout the whole project. So, you keep all the inspiration and excitement of re-designing your kitchen but without the stress. We will guide you through the process along with our trusted and skilled team of fitters and suppliers. We only work with businesses that we know supply good quality materials and have trusted customer service. We are fortunate to have a brilliant team of local tradesmen that we have worked with over the years whose skill and attention to detail is second to none.
We understand how busy modern life can be, and we hope to offer our clients a more flexible design experience. Unlike showrooms we don't have fixed opening hours, so we can work around your commitments – not everyone has time to wait in a busy showroom on a Saturday morning!
Our passion for kitchen design and delivering excellent customer service with a personal touch is what sets us apart from our competitors. We would love to hear from you so get in touch today and we can start designing your dream kitchen.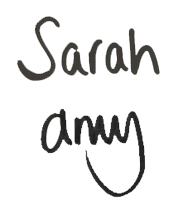 Our Partners